Student Domus sublets properties in the centre of Rome, Italy.
We offer quality student housing in Rome according to a very specific criteria that foreign universities require for their students and professors
We select only the best and most suitable properties that will comfortably cater for groups.
All properties are clean, comfortable and practically furnished with desks, a common chillout area and  well maintained bathrooms and kitchens.
We are very proactive regards maintenance which ensures minimal downtime and interuptions for our guests, allowing them more time to study!
You will meet our friendly staff at every Check In thoroughly  explaining appliance use, building rules and a tour of the neighbourhood. We also create a helpful and complete property manual so guests can settle in and be independent.
Fast wifi and a full linen set for each guest.
We are on call throughout your stay.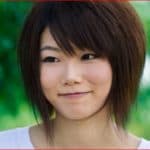 Highly Recommended
The Masi apartment provided great comfort while in Rome for the past three months. The place was large enough to accommodate nine people and never felt crowded. The property manager, Richard, was very personable to meet our needs from minor repairs to troubleshooting. We loved the weekly cleaning service provided by the management company! There is not a single thing bad to say about the entire time living at the apartment. I highly recommend this place. Thank you, Richard, for your hospitality!
Naomi
What Rome has to offer
Wander the streets in the worlds largest open musem